Agriculture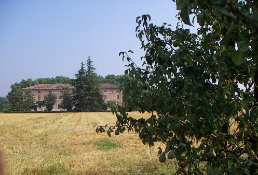 The farming activity was born in the 1960's when the grandfather of the present owners bought the land, during a commercial period particularly noted for fruit production. It comprises roughly 20 hectares, entirely dedicated to production of fruit. Our production included apples, pears, peaches, nectarines, and plums, a true expression of the best fruit that the Ferrara countryside has to offer.
Today the entire estate is dedicated to arable farming. We practice the rotation of the crops between cereal, legumes, and oil crops, along with crops utilized for grazing. This part of the production is used for the animals currently raised on the farm: horses.
More than one hectare of woods is maintained in conditions to ensure soil conservation as well as to provide a home for the typical animals of this area, such as pheasants, foxes, hares, among many others. This forest further guarantees a balance between the business and the territory. The interchange between cultivated lands and woodlands, between bushes e centenarian acacia trees, create a backdrop for pleasant and healthy hikes between the fields.
Products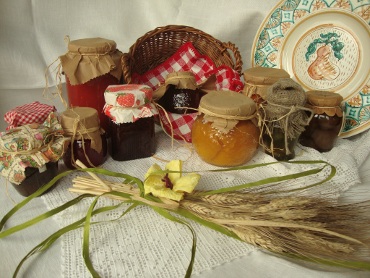 To rediscover flavors that follow the rhythm of the seasons, to uncover small, yet great treasures of the countryside, here are the products that are an expression of the Strada dei Vini e dei Sapori dell' Emilia Romagna (The Food and Wine Route of the Emilia-Romagna Region) with which you can refill your pantry with authenticity:
fruit jams and jellies
tomato sauce
canned fruit in syrup
grape juice cream
spiced sauces (chutney)
Our products are obtained with the goods cultivated in our farm or in the nearby territory. They are produced with the experience of generations, and are made in small batches to guarantee quality and freshness.