Our Agriturismo is realized in a historic stall of the Este family which originates in the 1600s. There are four comfortable remodeled rooms which maintain the typical architecture of the Ferrara countryside. The vaulted stone ceiling which integrates authentic iron rails, the exposed wooden beams, the lights, the furnishings, the colors, they all transmit a magic atmosphere to the guests of the Agriturismo.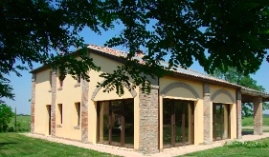 Splendid horseback rides give unforgettable moments in a natural setting, rich with history and tradition, and filled with fragrances and flowers that change with the seasons. Our horse handling services and equipped riding stables offer the ideal conditions to express your passion for outdoor activities and your profound love for horses.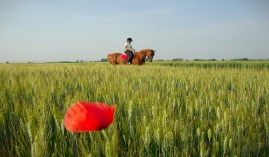 In this historic structure, the desires for the past and for sustainability come together. Thanks to its solar panels that are architecturally integrated, the Agriturismo L'Unicorno is completely self-sustainable for its electrical needs, and therefore marries love for the countryside with respect for the land.